[Previous entry: "Fairing compound again.."] [Next entry: "Moshulu - Hedley Nichol Trimaran 35ft Wanderer"]
03/20/2017: "Another trial fit."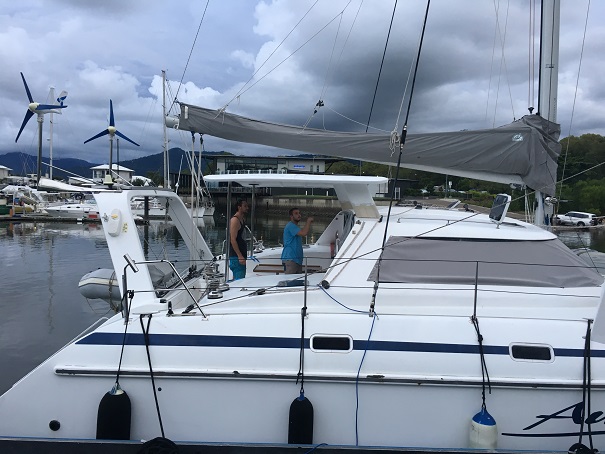 Getting closer. I am now down to the last coat of high build, then a sand with 320 grit before sprayiing the final coat. It was time for another fitting and to test the stainless poles for rigidity and fit. Everything lined up. Although to bimini is light it is bulky and is a four man job to manoeuvre it down the narrow jetty and onto Audacious. Thanks Adam, Baden, Pat,Fletcher and Catherine. I will be pleased when the sanding is finished....