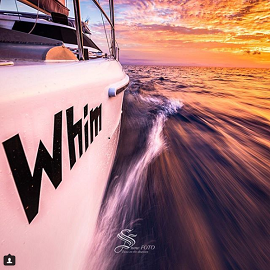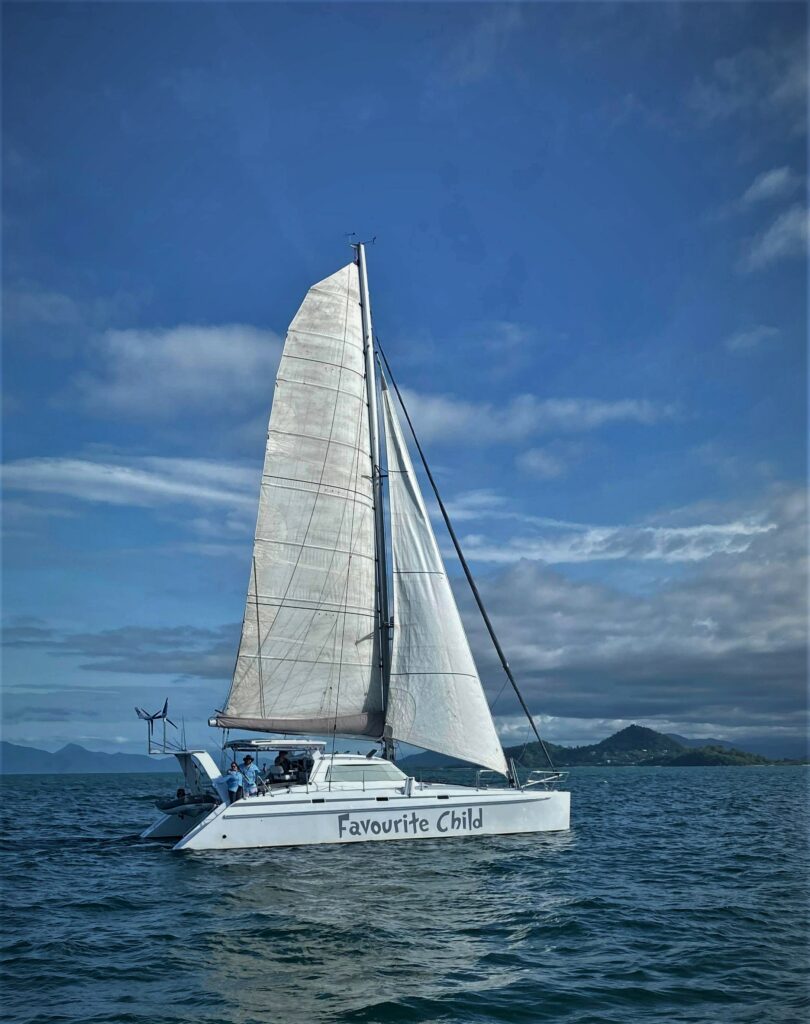 When we purchased our Crowther 43 Catamaran she was named 'Audacious'. Every boat Catherine and I have owned we have changed the name to be relevant to the phase in our lives. Audacious we are not.
It was difficult to find a new name because we were land bound while our youngest child went through high school and going sailing was usually a spontaneous thing when the weather was right. We eventually settled on 'Whim' but over the past couple of years this name never really grew on us. It was really easy to spell phonetically but not really a memorable boat name. Fletcher, our youngest, is now starting Uni in Brisbane and we decided to change the boat name rather than change the boat. We love this cat. She has performance and room and easily handled short handed. We have emailed all our kids – biological and others – and let them know that we have changed the boat name and it is named after them….
We launched 'Favourite Child' on December 16th 2020. She had been out of the water after a 10 month hiatus due to a lightning EMP strike – no damage – just no electrics! – so the timing was right.